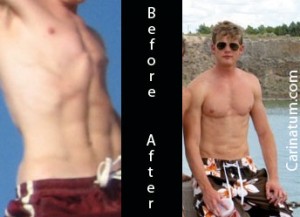 For people with pectus carinatum (pigeon chest) and pectus excavatum (concave chest), bodybuilding may be the answer to fixing your problem, opposed to surgery, which can be very expensive. If you have pectus excavatum and have some success with bodybuilding, please leave your comments at the bottom of this article. Thousands of readers want to hear from you!
Motivation
For people with pectus carinatum motivation to work out is a given. Think of having this awful chest deformation as a gift from god. 99% of the people in the world have no motivation to work out, don't quote me on that statistic though. You have been given the gift of fitness motivation. People will look up to you and be inspired by your motivation to work out and stay in shape.
Nutrition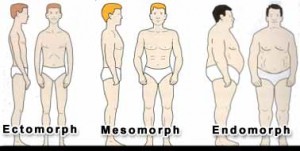 Make sure you are eating right. There is no one diet plan that works for everyone because we all have different goals. My suggestion is to read books on your body type. There are three different types: ectomorph, mesomorph and endomorph.
Workout Plan
Study your body type for this too and it will greatly help your bodybuilding progress.
Muscle Groups To Target
Lower Chest

The lower chest is important because it is the largest and closest muscle to your pectus carinatum. The bigger you build this muscle the better.

Upper Chest

Build your upper chest as much as your lower chest. If you work your lower chest and neglect your upper chest the your pecs will begin to be lopsided.
This chest workout by Roelly Winklaar is pretty intense and would really help for people with Pectus Carinatum. You don't have to do the amount of weight this guy is doing but still try to do the same amount of reps and sets. I have done many workout very similar to this and seen great results.

Serratus Muscles

Your serratus muscles are under your pecs and to each side of your upper abs. Working these muscles will help fill the void on each side of your pectus carinatum.

Upper Abs

Your upper abs are crucial to build. For people with pectus carinatum toning your abs is not enough. You must build them bigger! You can accomplish this with heavy weight exercises like cable crunches and weighted situps. Remember to use heavy weight and less than 8 reps per set.

Lower Abs

It's not as important to use heavy weight for your lower abs. Do a lot of leg lifts.

Back and Shoulders

Working out your back and shoulder is important for posture. Many people with pectus carinatum and pectus excavatum have another condition called scoliosis, a deformation of the spine. Your back and shoulder muscles will help keep your posture straight and help mask the effects of your pectus carinatum or excavatum.

Legs

Since the biggest muscles in your body are in your legs its important to consistently work them out. It takes high levels of testosterone to build large muscle groups. If you work out your legs then your body will increase testosterone levels and your other muscle groups will benefit. You will see massive increases in all your workouts.
This does not cover every detail about each workout. Go on the internet and study them all, ask the big guy in the gym what he does. Just get out there, stop being depressed about how you look and start changing your life!